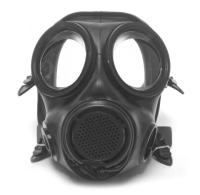 Gas Masks & Accessories buy in Switzerland:
Gas masks & accessories buy: Breath control and control play is popular with some people in rubber and latex fetish scene. We offer you various gas mask models from MOI Amsterdam as well as accessories to buy.
All gas masks and accessories are brand new and come with standard M40 threads. Please note that these gas masks are supplied in a set with an empty filter, so they do not represent respiratory protection, but are intended purely for fetish use.
However, thanks to the standard M40 thread, you can also connect commercially available air filters. Gas masks & accessories buy cheap in
Switzerland
at Fetischladen CH!